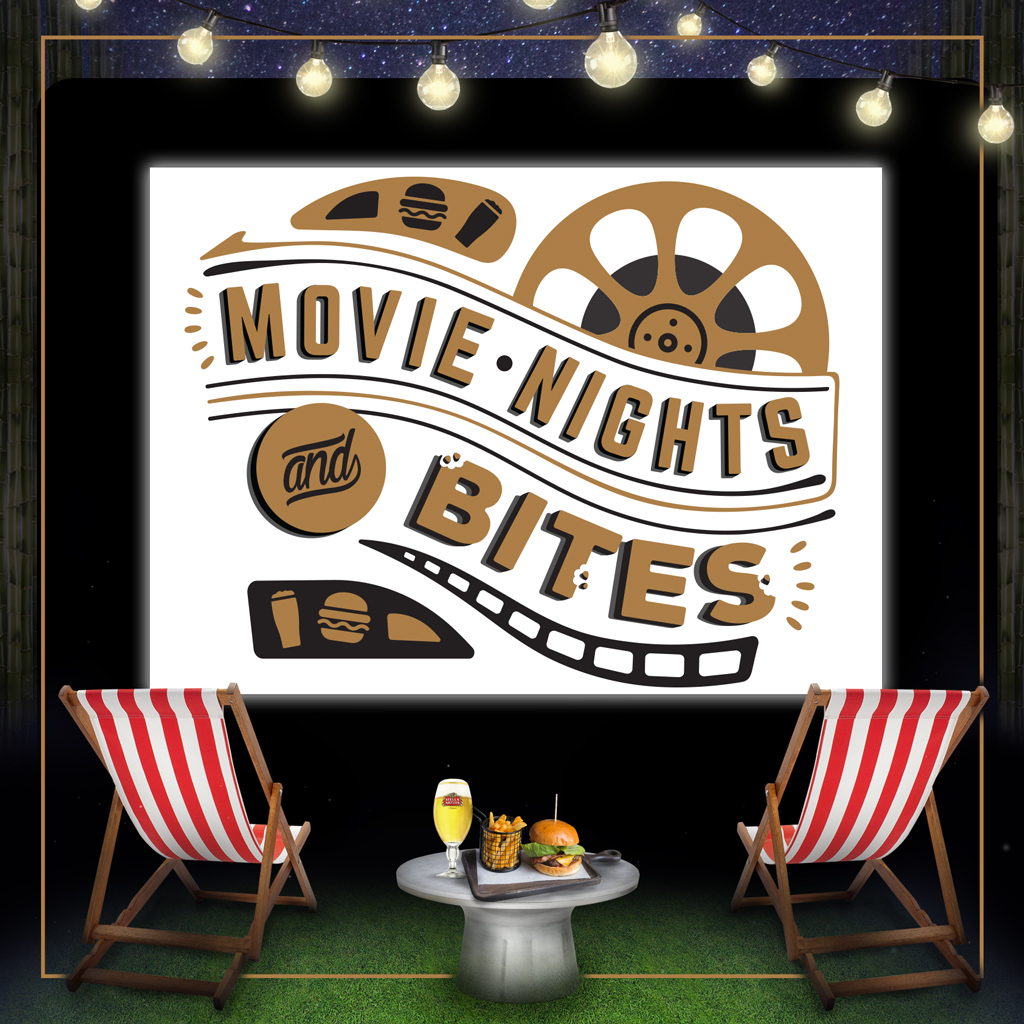 THE TERRACE
Movie Night & Bites
Relax on The Terrace every Tuesday night from 7:30pm and enjoy Movie Night & Bites! This season The Terrace will be showing classic movies each week paired with tasty bites, and loungers.
Upcoming Movies:
Tuesday 28 November – Point Break
Tuesday 5 December – Ferris Buller's Day Off
Tuesday 12 December – Love Actually
Book your VIP space under the screen, or one of our high tables for the perfect low-key Tuesday evening out!