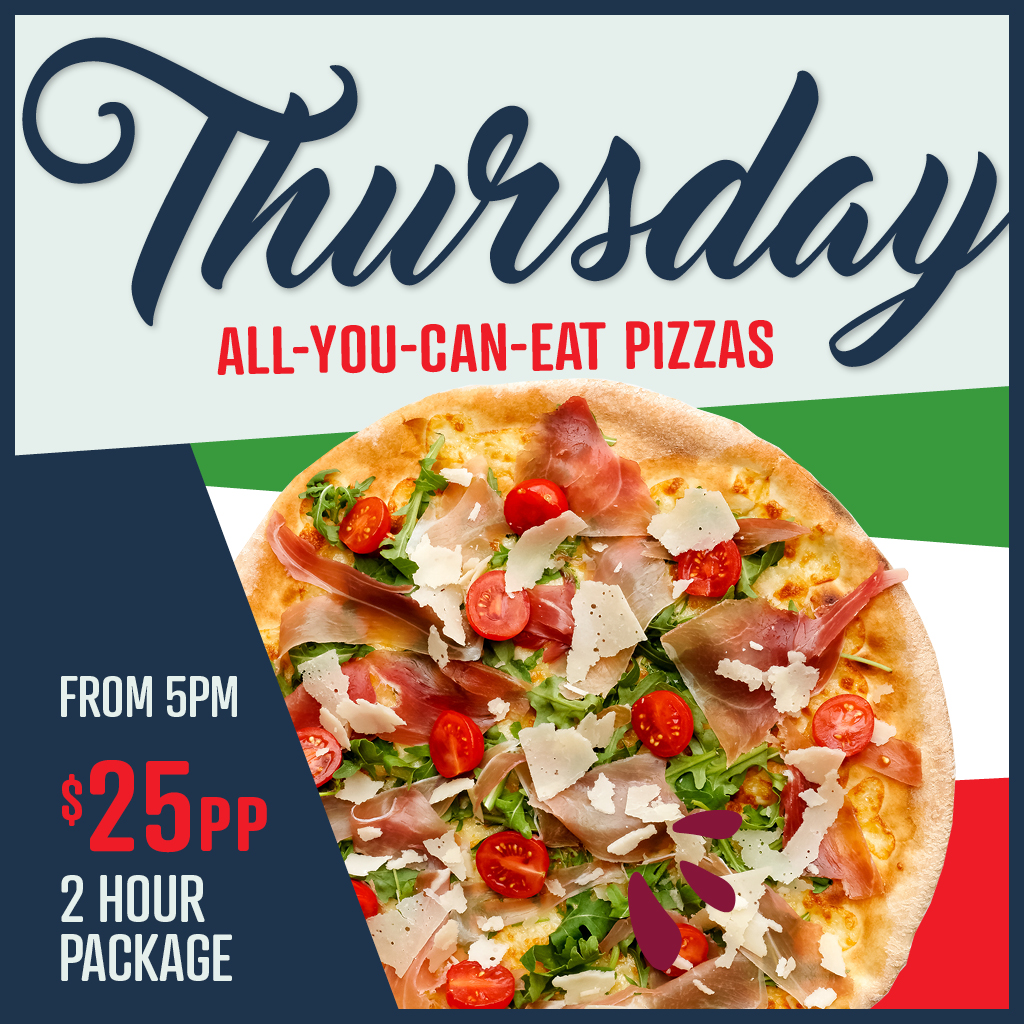 THE TERRACE
All You Can Eat Pizza Thursdays
You has us at Pizza, and we bet we had you too. Every Thursday night on The Terrace you can feast on All You Can Eat Pizza from 5pm!
For $25pp, enjoy any Pizza from the menu, bottomless. Be sure to pair your pizza party with a round of cocktails and turn your night up a notch.
Terms & Conditions Apply: All diners at table mist be on deal. Each pizza must be finished before ordering the next pizza (only one pizza at a time per person). Half and half pizzas not available. Not valid with any other offers or promotions.